2018 Ford Fusion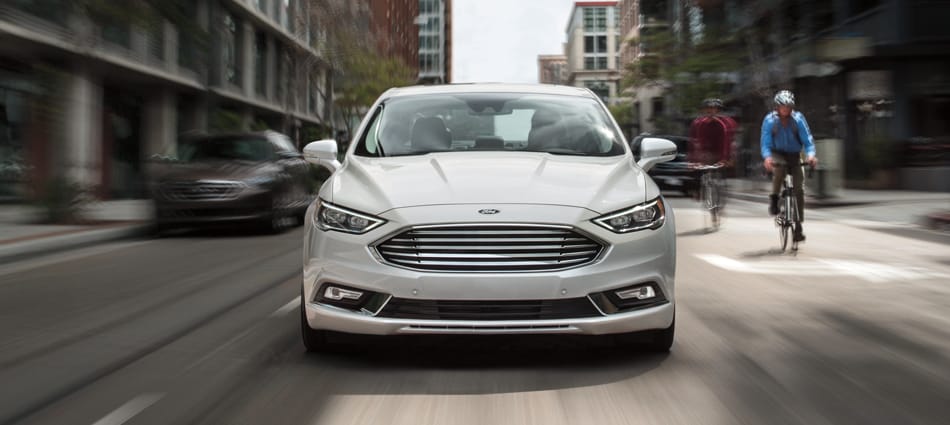 The 2018 Ford Fusion: A Smooth, Tech-Filled Sedan Option for your Next Trip
If you're shopping for a new sedan, then looks and feel will be important during research. You want a sharp looking vehicle that fills you with pride, along with a smooth ride quality and comforting features that greet you when climbing in. With the 2018 Ford Fusion, this checklist fills in quickly. This new Ford model emphasizes advanced technology, a bump-free trip and sporty style throughout.
Contact Us
Exterior Style Meets Interior Comfort
On the outside, the 2018 Ford Fusion is known to make a statement. This flashy sedan boasts 16-inch alloy wheels, automatic headlights and a sculpted frame, crafted in aerodynamics to support both ride quality and the style you wish to show off. Chrome accents come with the Platinum model, with the Sport adding a mesh grille. An Appearance Package comes with a rear spoiler, fog lights and additional highlights, with a standard EasyFuel capless gas-filler system so losing a gas cap becomes less of an issue to worry about.