Ford Escape
Find Yours
View Specials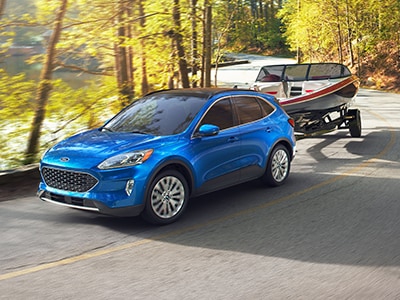 Towing Capability
Bring More Along for the Ride
If you have big toys or gear that won't quite fit in the Ford Escape's cargo hold, don't worry! When properly equipped, the Escape can tow up to 2,000 pounds. That's enough for a small boat, so you can rest assured the Escape can handle your extra stuff with ease.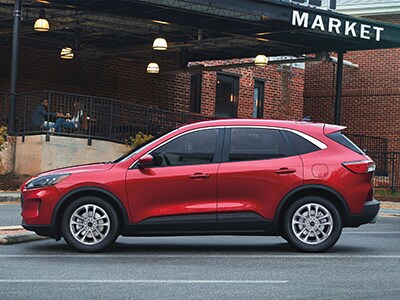 AWD Disconnect
All-Wheel Drive Only When You Need It
The Ford Escape is available with AWD, and it also offers a unique AWD Disconnect system that can help you save fuel. This system can detect when you need AWD for extra traction and stability, and it's smart enough to disconnect when you don't. The Escape is able to operate as a front-wheel drive vehicle until AWD Disconnect determines that AWD is needed again.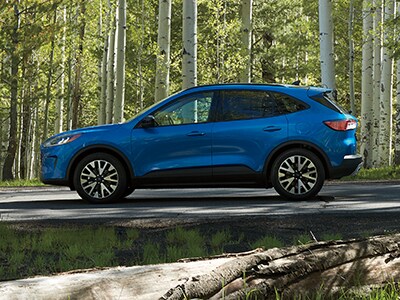 Panoramic Vista Roof
Let Some Light In
This available feature enables you to bring a little nature along for the ride. Whether you want to let in some natural light on a clear, sunny day or you want to catch a glimpse of the stars when you're out and about, the Panoramic Vista Roof can help you bring some of the outside in during your travels.

More Features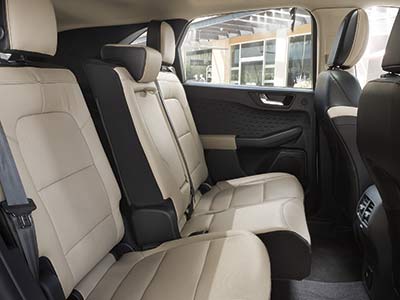 Sliding Second-Row Seats
More Room for Passengers and Cargo
The new Ford Escape features sliding second-row seats that can help you either get more out of the Escape's cargo room or help your passengers enjoy more legroom. This all-new sliding feature makes it easy to configure Escape to suit your needs on the fly. Simply slide the second-row seats to make the most of the Escape's interior!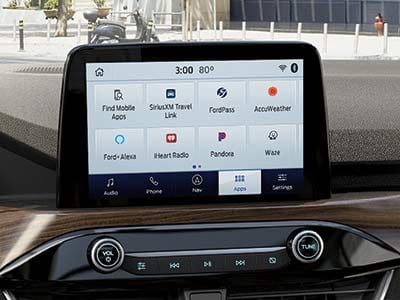 B&O Sound System
High-Quality Sound for Your Journeys
Thanks to the available B&O Sound System, you can immerse yourself in sound whenever you take your Ford Escape out for a spin. This premium audio system features ten speakers throughout the cabin that can help you get more out of your soundtrack when you set off on your adventures.