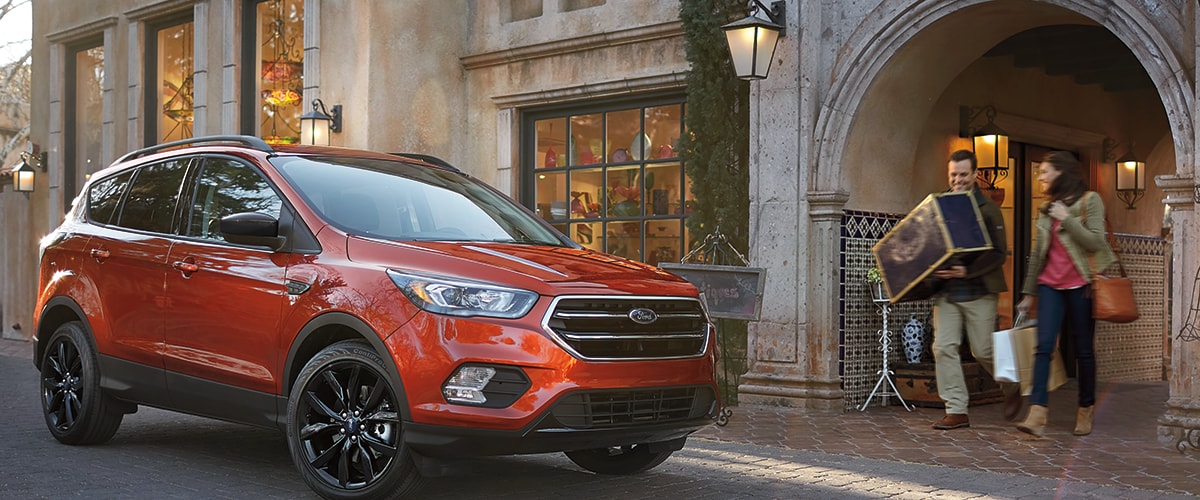 2019 Ford Escape
Find Yours
View Specials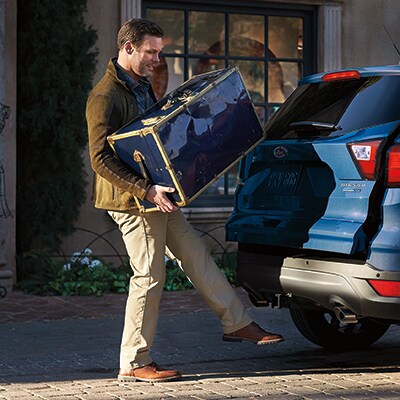 Hands-Free Power Liftgate
Eliminate Extra Loading Steps
There are always steps in the travel experience you can eliminate to enhance convenience and make life on the move easier. And with the new Ford Escape, offering an available hands-free, foot-activated power liftgate, that premise holds true! Stop placing your grocery bags on the ground to access your SUV's cargo space and instead automatically open the back with a simple rear bumper foot swipe.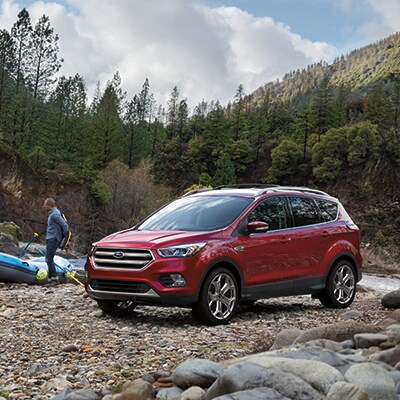 Intelligent Four-Wheel Drive
Respond to Road Surface Changes
Dealing with a transition from one season to the next? You may begin to experience sudden slips and changes in control at the wheel when rain, snow, ice and other weather conditions factor in. But with available intelligent four-wheel drive of the new Ford Escape, real-time wheel power transitions take place to regain command and harness available traction.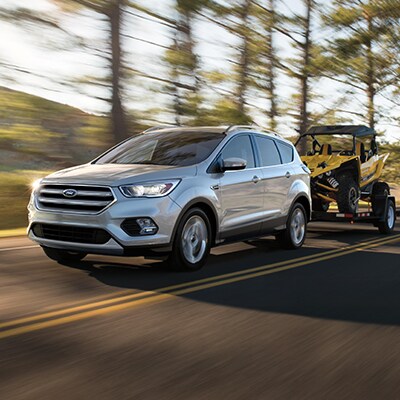 Four-Cylinder Engines
Turbocharged Assertiveness
A typical trip can call for several assertive moments behind the wheel. From changing lanes in traffic to quickly picking up speeds when merging, you'll require an engine with extra burst that can deliver in these moments. And the new Ford Escape, available with three engine options, has just the solution. This SUV features a turbocharged four-cylinder engine that produces 245 horsepower, generates 275 pound-feet and supports up to 3,500 pounds of towing equipment when properly equipped.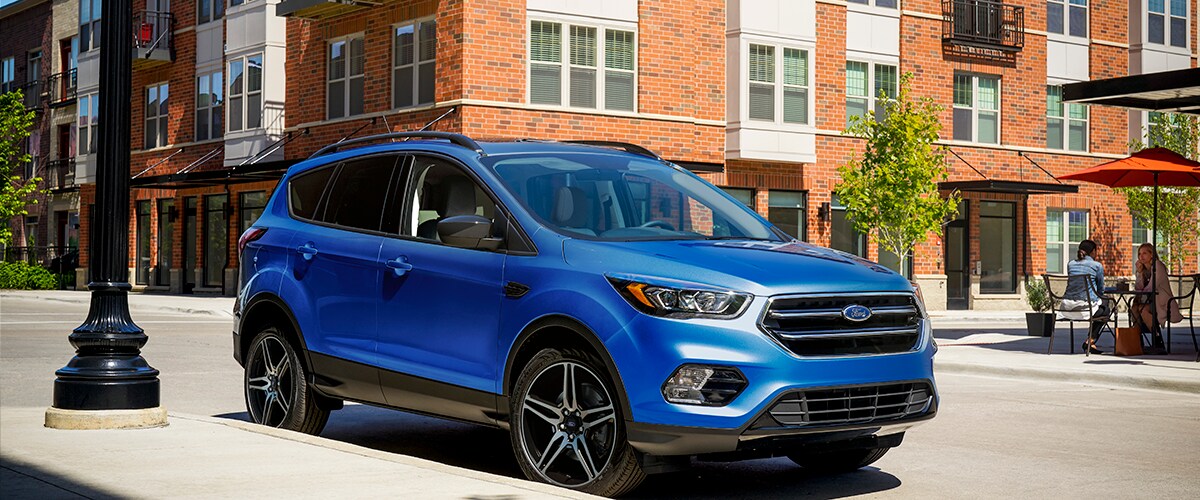 More Features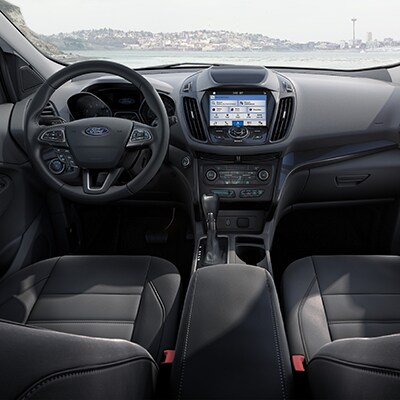 Smartphone App Connectivity
Integrate your Personal Device
With Apple CarPlay™ and Android Auto™ compatibility, part of the Ford SYNC 3® infotainment experience offered by the new Ford Escape, your mobile device's steady connectivity role is never put on pause. Incorporate your favorite mobile applications - covering music, messaging, navigation and more - into the drive itself to never miss a moment and always remain entertained.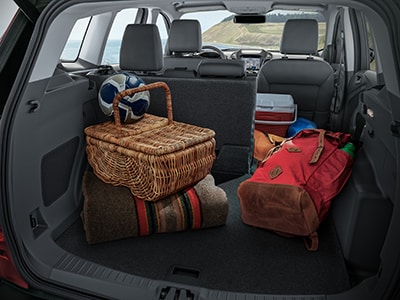 Panoramic Vista Roof
New Access to Natural Lighting
While rolling the windows down and letting fresh air in works, you can enhance the drive's connection with nature further. The new Ford Escape takes these extra steps to access natural light from a new perspective, featuring an available panoramic Vista Roof® that incorporates a large forward panel and easy-to-adjust functions for the perfect sun and light positioning both you and your guests prefer.