2019 Ford F-150
Find Yours
View Specials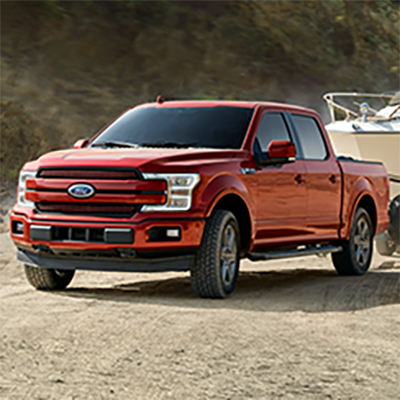 EcoBoost® Twin-Turbo V6 Engine
Dominance on Display
When it comes to full-size pickup truck engine production, the new Ford F-150 is positioned in a league of its own. With a 3.5-liter twin-turbo V6 engine, this new Ford F-Series truck generates a riveting 375 horsepower and 470 pound-feet. This brawny under-the-hood output contributes to a class-leading conventional tow rating of 13,200 pounds.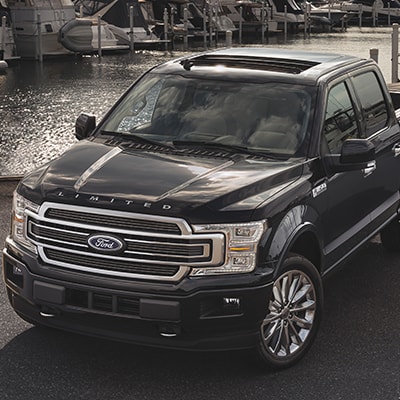 Aluminum-Alloy Body Design
The Result of Rugged Craftsmanship
For durability under tremendous stress, we confidently recommend the new Ford F-150. This full-size pickup truck's frame is crafted with high-strength, military-grade aluminum-alloy. The rugged dependability of that body design contributes to a vehicle that is up for any sustained challenge you present it.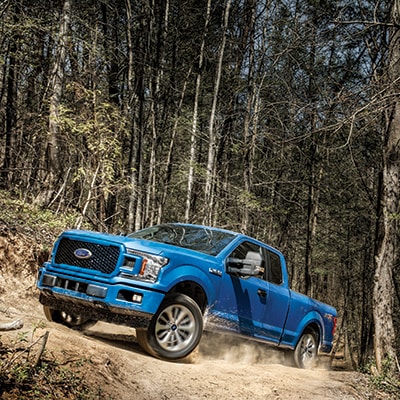 Terrain Management System
Proven Off-Road
Headed onto the back roads and out into the unknown? You can trust the new Ford F-150 in these types of unpredictable environments. Beyond its available four-wheel drive design, this new Ford truck features an available Terrain Management System with seven drive modes for custom control over constantly evolving landscapes.

More Features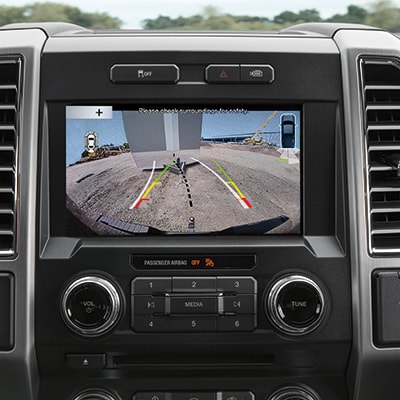 Pro Trailer Backup Assist
Visualize How you Hitch On
Eliminate the trial and error when it comes to hitching a trailer to the back of your truck with class-exclusive Pro Trailer Backup Assist. With a camera visual that aligns sensors for a concise hitch attachment, you can remove the need for guess work and optimize the work day to enhance the results you enjoy..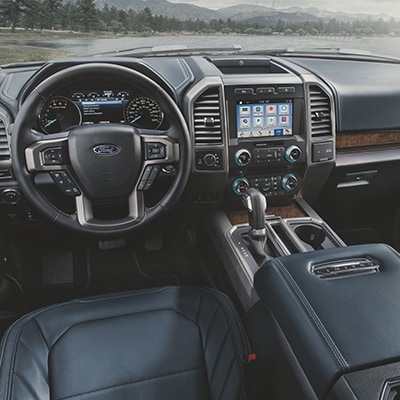 Ventilated Front Seats
Cool Down After a Tough Day
Hot day on the job have you ready to relax? With luxury-level trim levels available that feature plush cabin amenities such as ventilated front seats, you can climb into the Ford F-150 and cool off on your own terms. Simply activate the cool seat settings you prefer and quickly settle in before departing the work-site.