Used SUVs for Sale in Morgantown, WV
Plus tax, title, license and $250 dealer doc fee.
Get to Know Our Used SUVs at Ford Lincoln of Morgantown
We at Ford Lincoln of Morgantown are very excited to work with you to find the perfect used SUV. We have an undeniable collection of amazing vehicles, and we work tirelessly to ensure that you have the attention and the hep that you need to make the choice that best fits. With our help we are certain that you can drive off in the ideal used SUV today. Check out all that we have to offer, and find out why buying used is the way to go.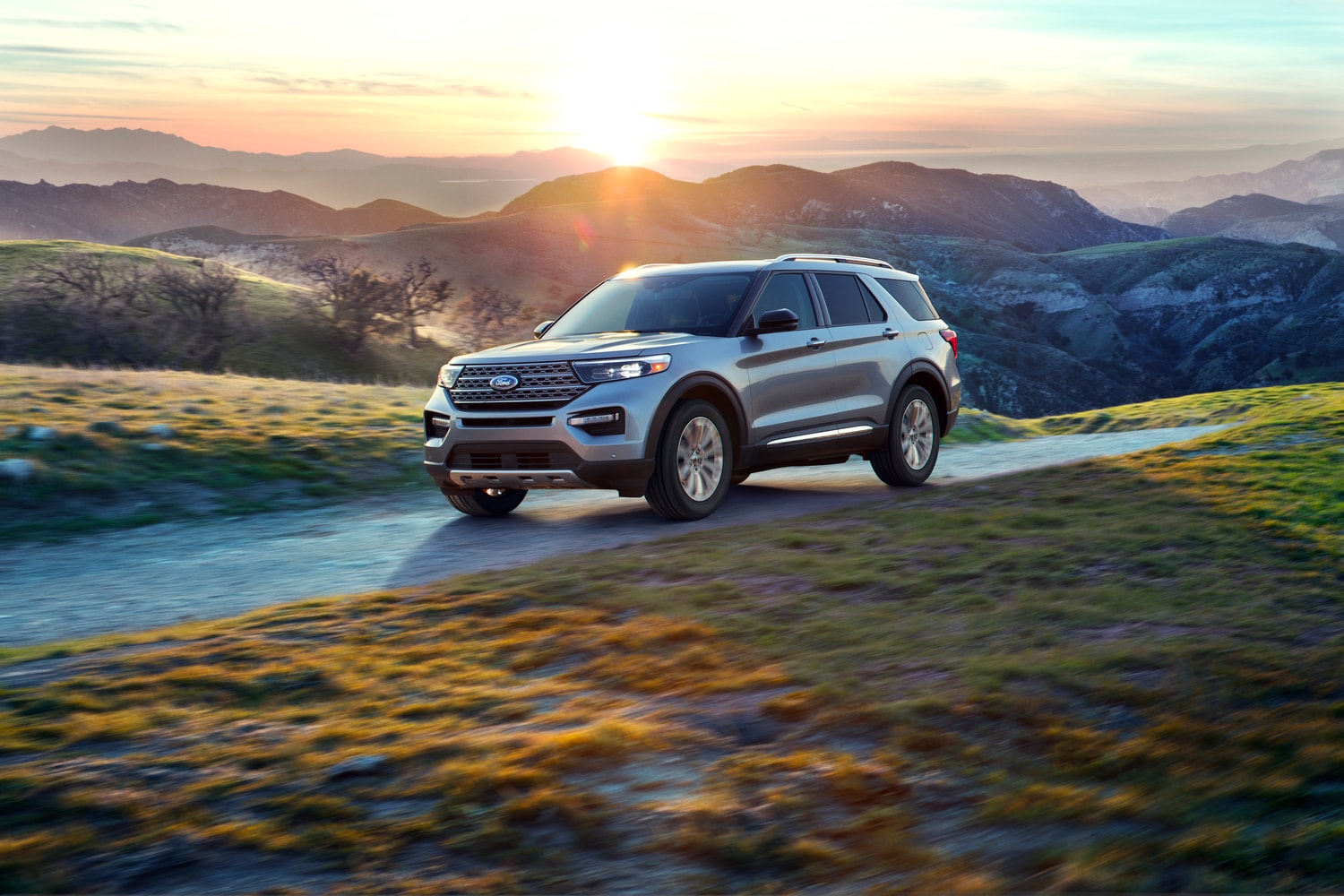 Why Buy a Used SUV?
When you look into buying a vehicle, you should certainly consider used. With our collection, you can access a truly long list of amazing options that will allow you to gain the mobility that you crave. Whether you are looking for a car, truck or SUV, you can find it in our used vehicle selection, and not just our own Ford models, our used car dealership stocks Chevy, Kia, Nissan, Toyota, and more. We also have a great list of certified pre-owned models that will give you the peace of mind you crave. These vehicles have gone through a series of intense testing to ensure that they are ready for the adventures that lie ahead.
Frequently Asked Questions
Find out more about which used SUV is right for getting you around Morgantown, WV
Which used SUV is best in the snow?
Used SUVs such as the Ford EcoSport, Ford Escape, Subaru Crosstrek, and Jeep Wrangler are excellent in snowy conditions thanks to all-wheel-drive or four-wheel-drive availability. In addition, used Ford SUVs such as the Ford Explorer are often available with a Terrain Management System that improves capability in winter conditions.
Which used Ford SUVs have the best gas mileage?
Used Ford Escape Hybrid SUVs achieve up to an EPA-estimated 41 MPG combined, providing the best fuel economy without utilizing an all-electric powertrain. Alternatively, used Ford Escape Plug-in Hybrid SUVs utilize an electric motor and large battery pack to achieve up to an EPA-estimated 105 MPGe combined.
Are used Ford SUVs reliable?
Used Ford SUVs are reliable, with many drivers pushing models like the Explorer beyond 200,000 miles. In addition, Ford SUVs remain popular for longevity in high-use applications ranging from fire departments to airports.
Which Ford SUVs have three-row seating?
Both the Ford Explorer and Ford Expedition are available with a third row, with seven and eight-passenger arrangements. As a bonus, some Used Expedition SUVs have configurations that seat up to nine passengers for adventures around Morgantown.
How much can Ford SUVs tow?
Ford SUVs vary in towing capacity, with the Ford Expedition featuring a maximum towing capacity of up to 9,300 pounds when equipped with a Heavy-Duty Trailer Tow Package. Other popular options include the Explorer with up to 5,600 pounds of towing capacity, and the Bronco with up to 4,500 pounds of towing capacity.
Amazing Selection
Not only is buying used a great idea because of how much money you can save, but it also allows you to choose from a much wider selection than if you had decided to go with new. Our used selection features all of your pre-owned Ford and used Lincoln SUV favorites, as well as a long list of awesome used models from other brands.
We at Ford Lincoln of Morgantown are very eager to work with you through the process of finding the right used SUV. We know that the residents of Morgantown and Waynesburg will be very excited to see all that we have to offer. Reach out to us today for help with valuing your trade or taking a new-to-you model out for a test drive.
How can we help?
* Indicates a required field